Best All Wisdom Comes From God Alone Verses
Wisdom is a topic that appears throughout the Bible multiple times. A complete book (Proverbs) appears to be devoted to the subject, and many verses in Proverbs deal with wisdom (often contrasted with foolishness). Wisdom appears to be difficult to come by. Wisdom, in general, seems to draw our attention to someone who has a lot of experience or competence in a certain field, or someone who makes wise decisions. Having information is not the same as having wisdom. The term "knowledge" refers to the acquisition of information through experience, reasoning, or acquaintance. Wisdom, on the other hand, is the ability to detect or determine what is correct. Take a look at these 'wisdom comes from God' quotes.
Daniel 12:9-10 And he said, Go your way, Daniel: for the words are closed up and sealed till the time of the end. Many shall be purified, and made white, and tried; but the wicked shall do wickedly: and none of the wicked shall understand; but the wise shall understand.
Daniel 12:3 And they that be wise shall shine as the brightness of the firmament; and they that turn many to righteousness as the stars for ever and ever.
James 3:13 Who is wise and understanding among you? Let them show it by their good life, by deeds done in the humility that comes from wisdom.
Proverbs 17:28 Even fools are thought wise if they keep silent, and discerning if they hold their tongues.
Daniel 2:20 Daniel answered and said, Blessed be the name of God for ever; and ever for wisdom and might are his: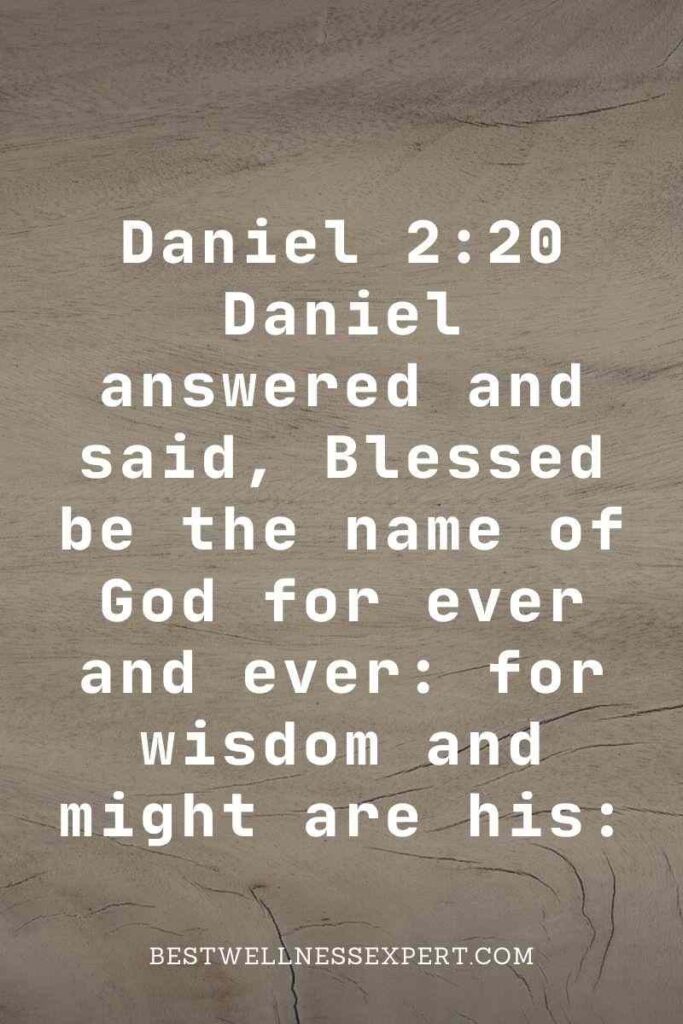 Proverbs 19:8 The one who gets wisdom loves life; the one who cherishes understanding will soon prosper.
Proverbs 13:10 Where there is strife, there is pride, but wisdom is found in those who take advice.
James 1:5 If any of you lack wisdom, let him ask of God, that gives to all men liberally, and upbraides not; and it shall be given him.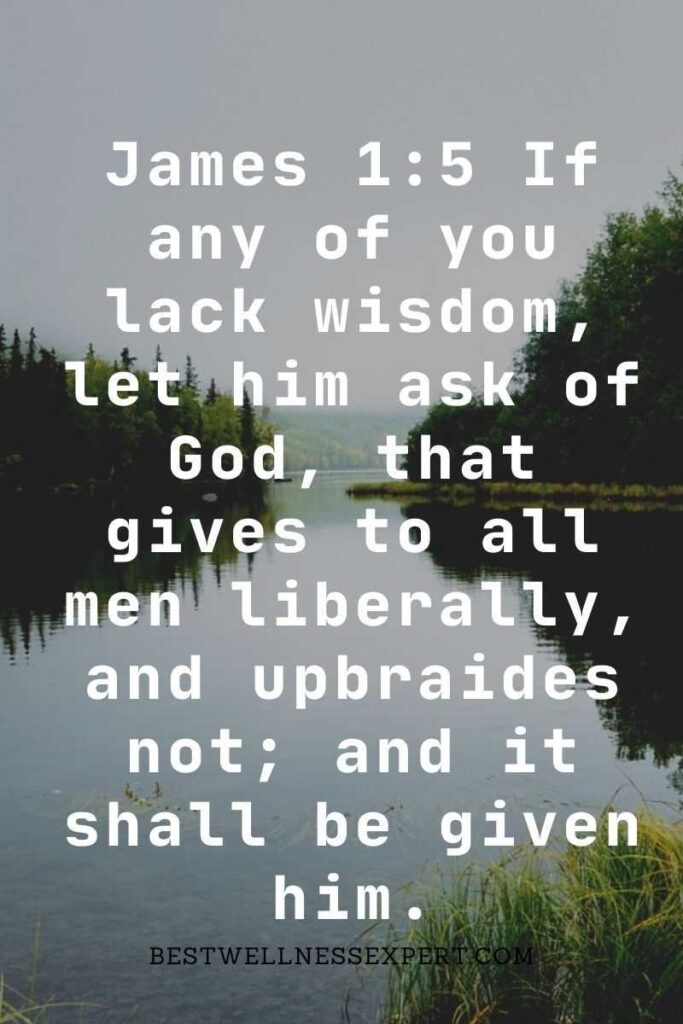 Psalm 37:30 The mouths of the righteous utter wisdom, and their tongues speak what is just.
Job 12:12 Is not wisdom found among the aged? Does not long life bring understanding?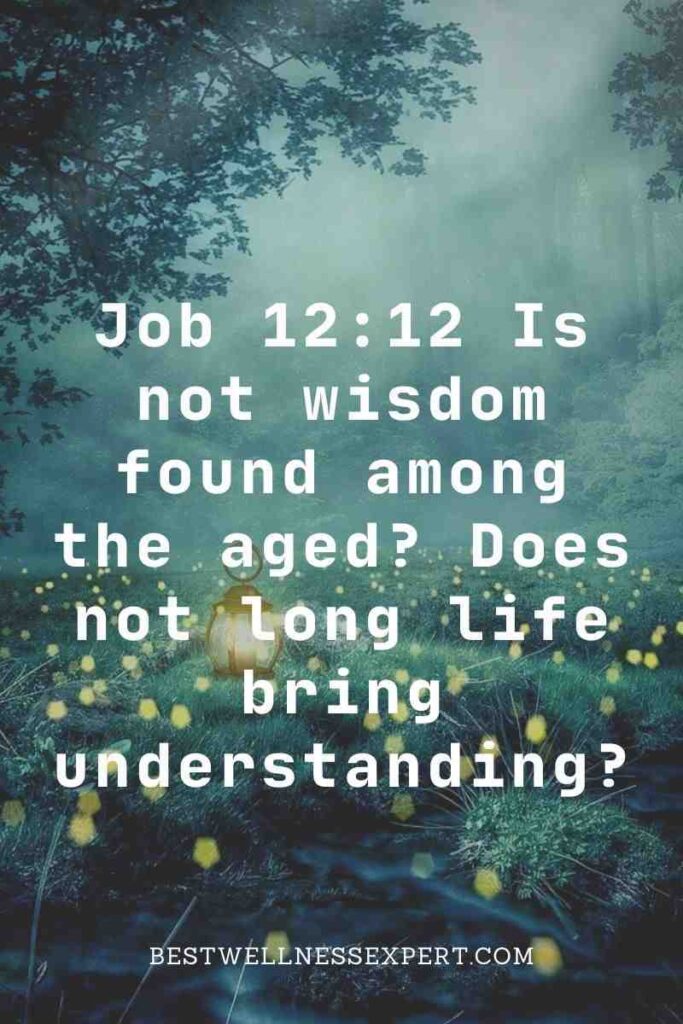 Ephesians 5:15-16 15 Be very careful, then, how you live—not as unwise but as wise, 16 making the most of every opportunity, because the days are evil.
Job 28:23 God understands the way thereof, and he knows the place thereof.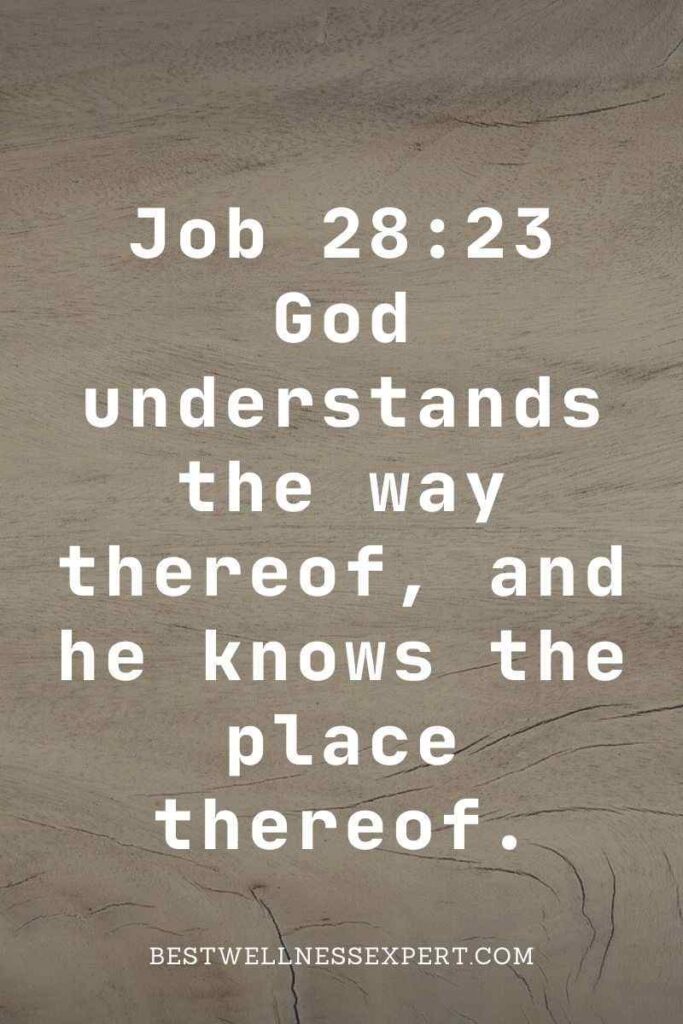 Colossians 4:5-6 5 Be wise in the way you act toward outsiders; make the most of every opportunity. 6 Let your conversation be always full of grace, seasoned with salt, so that you may know how to answer everyone.
Job 28:28 And to man he said, Behold, the fear of the LORD, that is wisdom; and to depart from evil is understanding.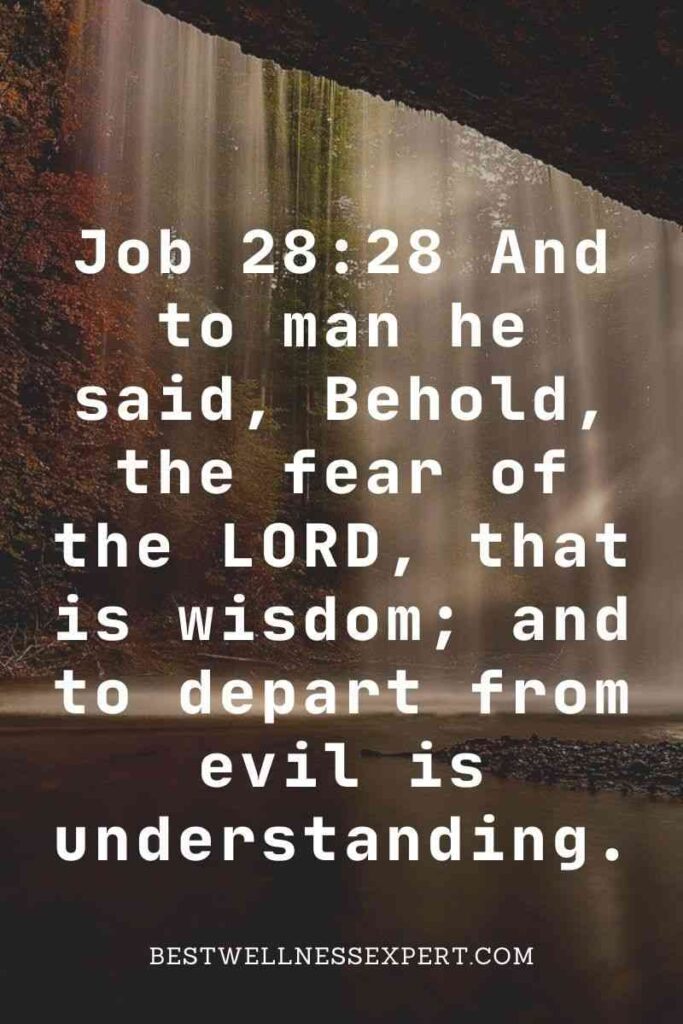 Proverbs 1:7 The fear of the LORD is the beginning of knowledge, but fools despise wisdom and instruction.
Bible Verses about Wisdom and Knowledge
Proverbs 2:20 That you may walk in the way of good men, and keep the paths of the righteous.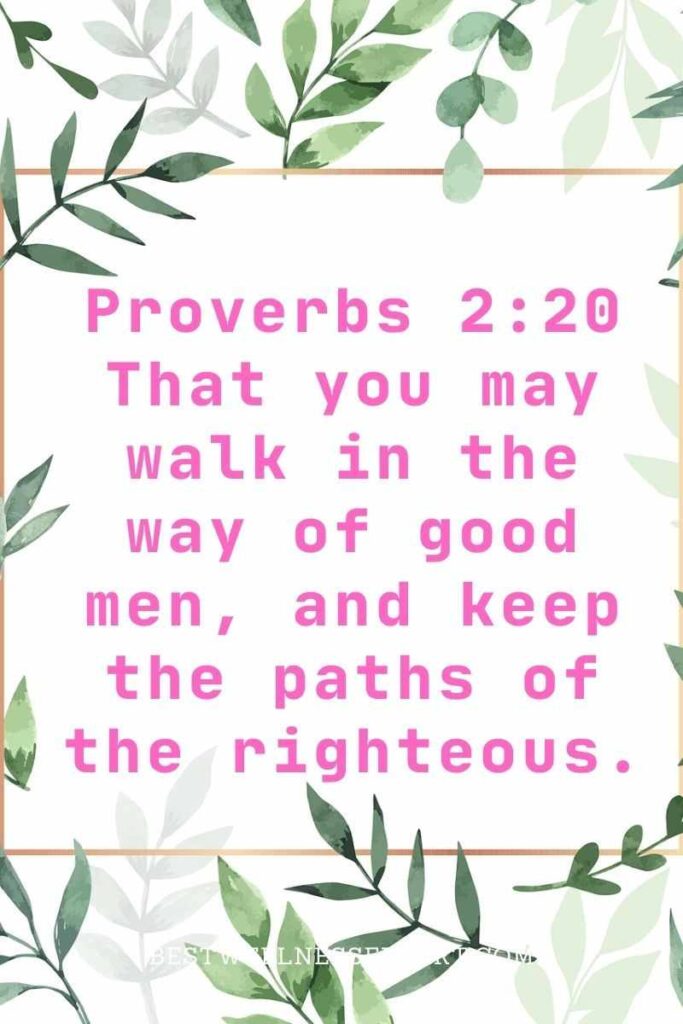 Proverbs 3:7 Do not be wise in your own eyes; fear the LORD and shun evil.
Proverbs 28:7 Whoever keeps the law is a wise son: but he that is a companion of riotous men shames his father.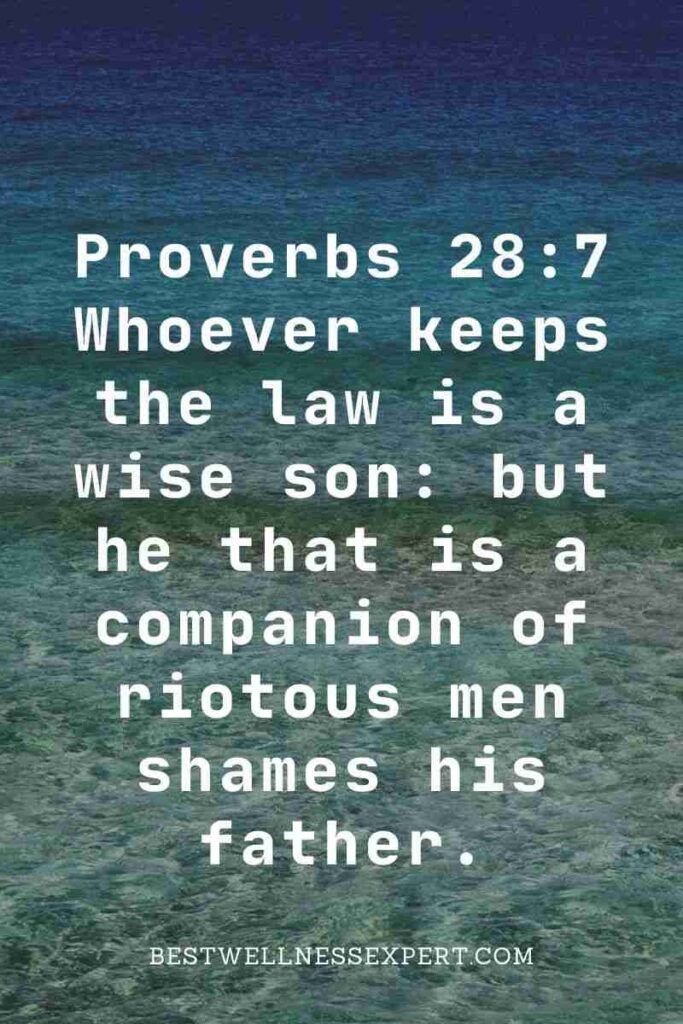 Proverbs 4:6-7 6 Do not forsake wisdom, and she will protect you; love her, and she will watch over you. 7 The beginning of wisdom is this: Get wisdom. Though it cost all you have, get understanding.
Proverbs 8:33 Hear instruction, and be wise, and refuse it not.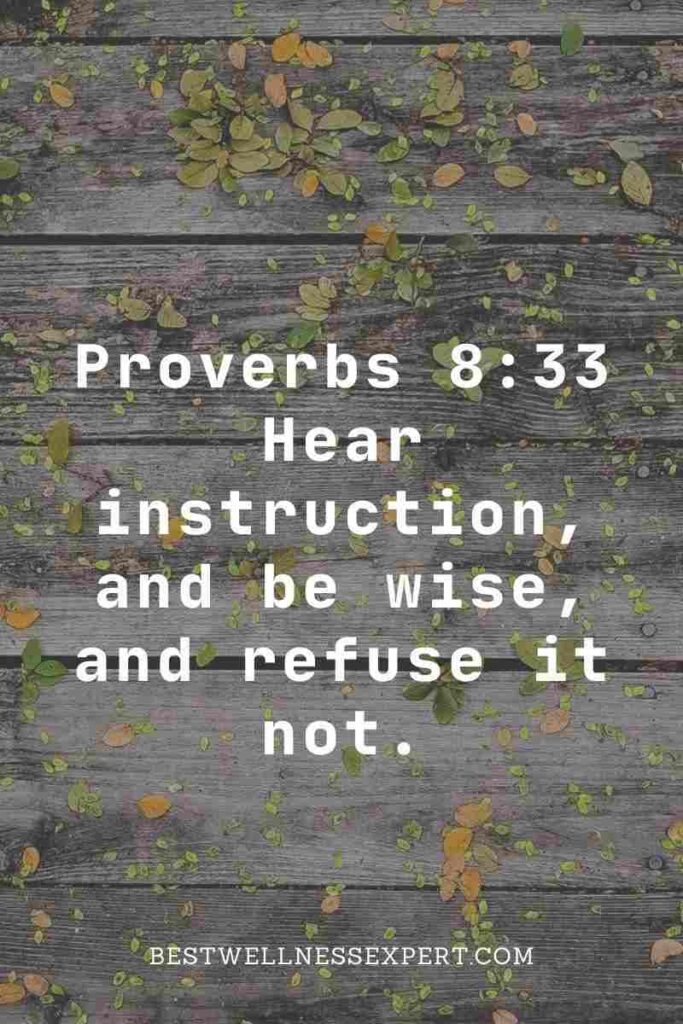 Proverbs 13:11 A wise son heeds his father's instruction, but a mocker does not respond to rebukes.
Proverbs 9:10 The fear of the LORD is the beginning of wisdom: and the knowledge of the holy is understanding.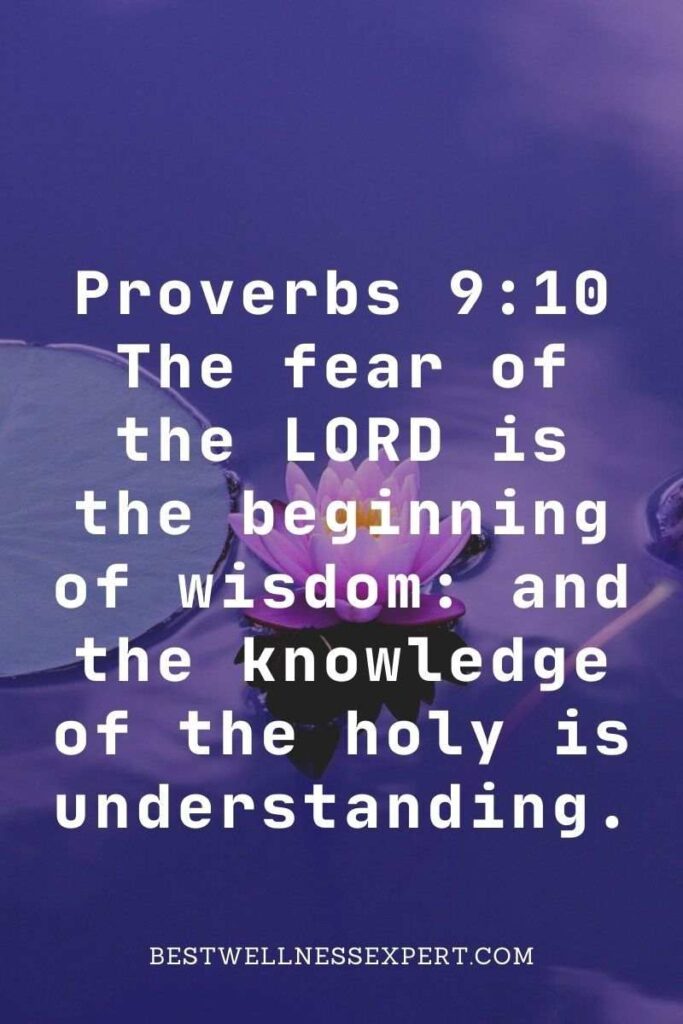 Ecclesiastes 2:26 To the person who pleases him, God gives wisdom, knowledge and happiness, but to the sinner he gives the task of gathering and storing up wealth to hand it over to the one who pleases God. This too is meaningless, a chasing after the wind.
Wisdom Comes from Hearing The Word of God
Proverbs 16:16 How much better to get wisdom than gold, to get insight rather than silver!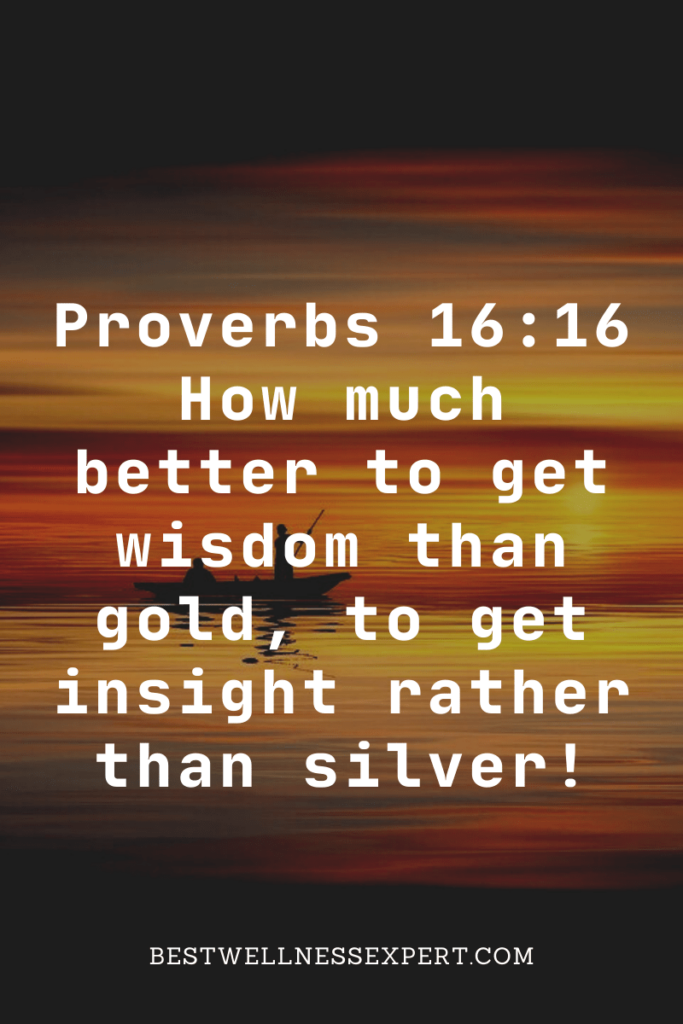 Corinthians 1:25 For the foolishness of God is wiser than human wisdom, and the weakness of God is stronger than human strength.
Psalm 19:7 The law of the LORD is perfect, converting the soul: the testimony of the LORD is sure, making wise the simple.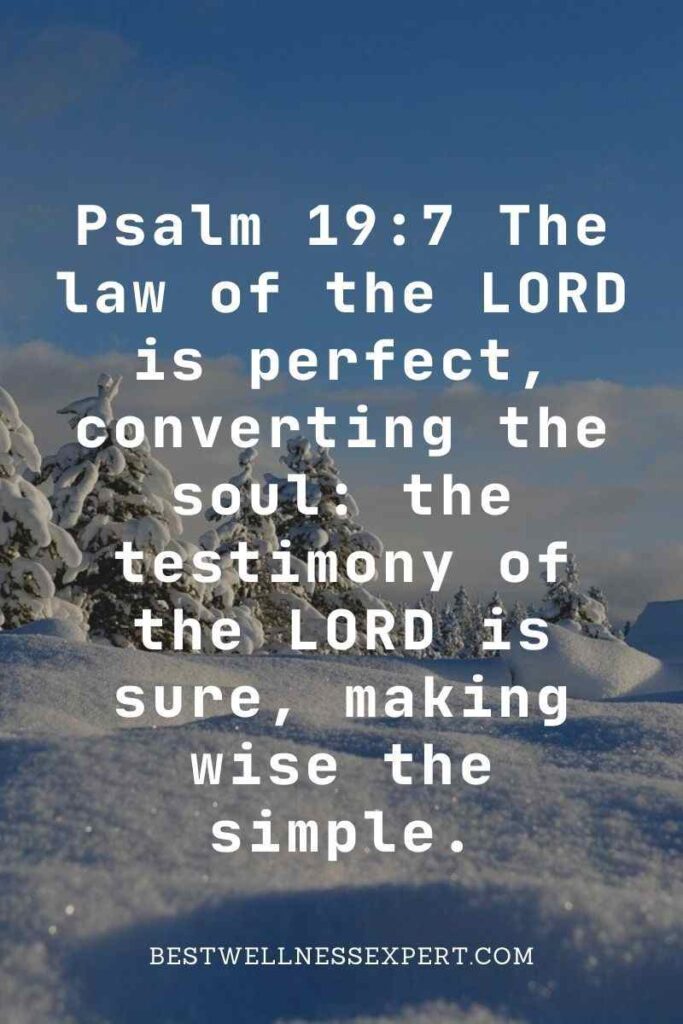 Colossians 2:2-3 2 My goal is that they may be encouraged in heart and united in love, so that they may have the full riches of complete understanding, in order that they may know the mystery of God, namely, Christ, 3 in whom are hidden all the treasures of wisdom and knowledge.
Psalm 101:2 I will behave myself wisely in a perfect way. O when will you come to me I will walk within my house with a perfect heart.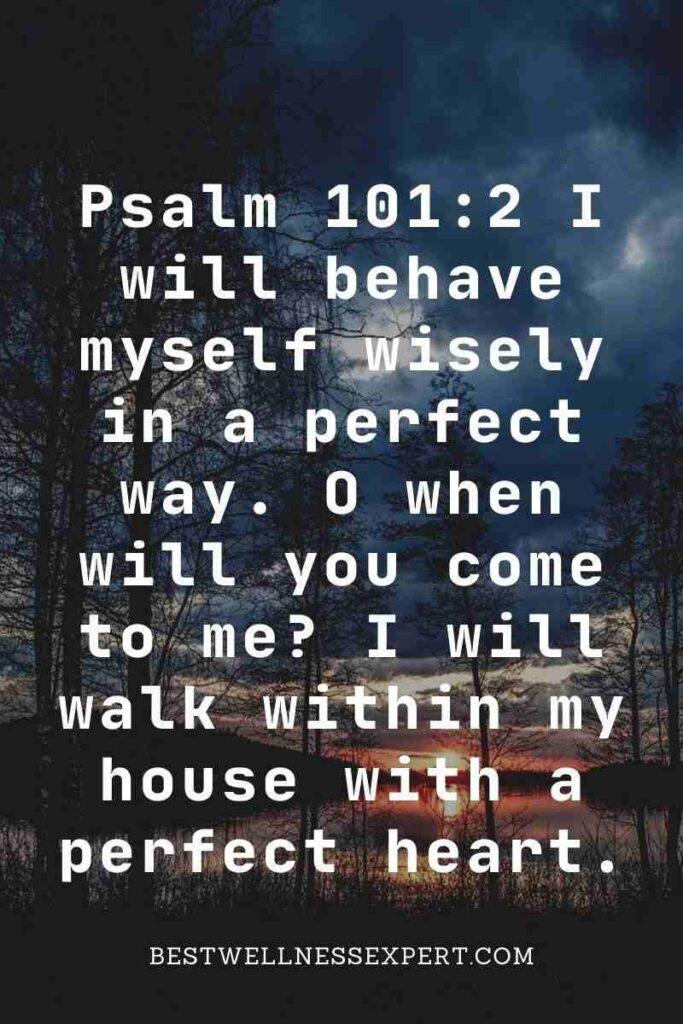 James 3:17 But the wisdom that comes from heaven is first of all pure; then peace-loving, considerate, submissive, full of mercy and good fruit, impartial and sincere.
Psalm 147:5 Great is our Lord, and of great power: his understanding is infinite.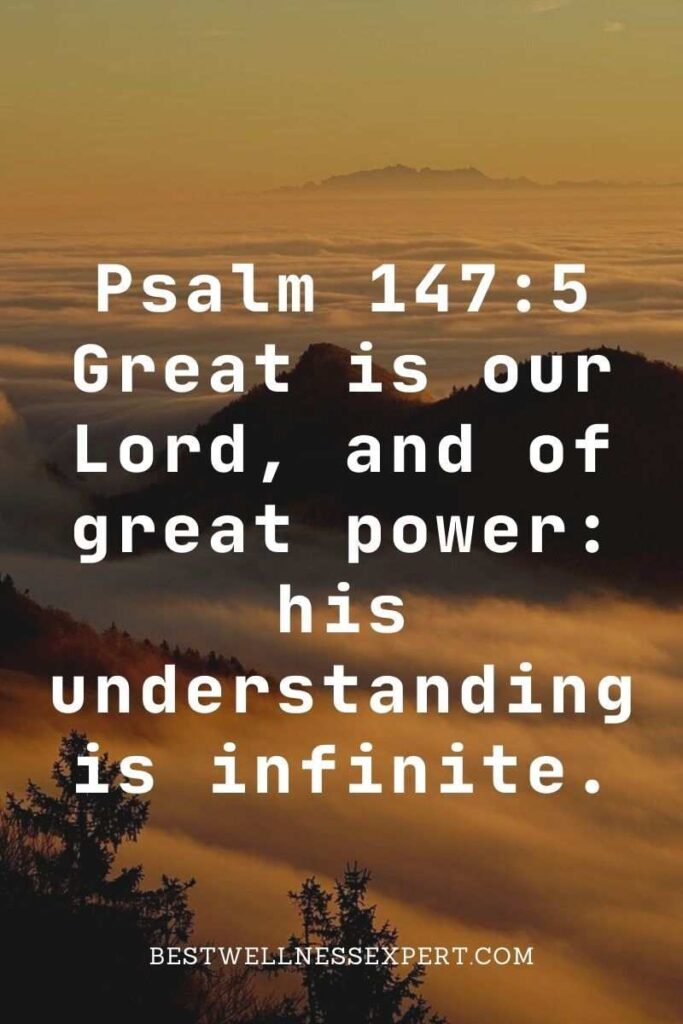 Proverbs 2:6-7, CEV All wisdom comes from the Lord, and so do common sense and understanding. God gives helpful advice to everyone who obeys him and protects all of those who live as they should.
Jeremiah 33:3, ESV Call to me and I will answer you, and will tell you great and hidden things that you have not known.
Daniel 2:20-21,ESV Daniel answered and said: "Blessed be the name of God forever and ever, to whom belong wisdom and might. He changes times and seasons; he removes kings and sets up kings; he gives wisdom to the wise and knowledge to those who have understanding.
Luke 21:15, ESV For I will give you a mouth and wisdom, which none of your adversaries will be able to withstand or contradict.
2 Timothy 2:7, ESV Think over what I say, for the Lord will give you understanding in everything. (Amen)
Hope you have read all the 'wisdom comes from God' quotes. See you again in the next post.